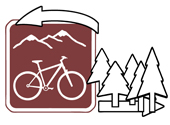 | Location | Race | Details* | Miles* | Elevation Gain | GPS* | Map(s)* |
| --- | --- | --- | --- | --- | --- | --- |
| Alaska to Mexico | June | Great Divide | 2745 | | Divide | |
| Alps, Switzerland | July | Trans Alps | 400 | 64,000 | 220 mile portion | |
| AK, Wasilla | February | Susitna 100 | 100 | | packed snow trail | maps |
| AK | Feb | Iditarod McGrath 350 or Nome 1,000 | 350-1,000 | | snow | |
| Austria | July | salzkammergut-trophy | 131 | 7,049 m | maps | maps |
| AZ, Flagstaff | August | Barn Burner | 104 | 1,600 | Burner | map |
| AZ | | AZ trail 350 or 750 | 350-750 | | | |
| AZ, Prescott | April | Whiskey 50 | 50 | 6,200 | 2009 | 2010 | 2009 |
| AZ, Prescott | x-April | Prescott Monster Cross | 58 | 8,800 | 2011 gpx | map |
| AZ, Show Low | October | White Mountain Tour | 60 | 5,000 | | map | all trails |
| AZ, Flagstaff-Sedona | x-May | Casner Mtn Dirty Century | 100 | | gpx | |
| AZ, Tucson | x-November | Kentucky Camp | 46 | | gpx | map |
| AZ, Oracle | January | Antelope Peak Challenge | 116 | | gpx | |
| AZ, Williams- Flag-Sedona | October | Coconino Stage Race | 250,350 | 33,000 | several files | |
| AZ, Rock Springs | x-November | Black Canyon Loop | 49 | | gpx | map |
| AZ, Phoenix | x-December | McDowell 60 | 55 | 9,000 | gpx | all | east | west |
| | | | | | | |
| British Columbia to CN | | Trans Rockies | 376 | 37,000 | | map |
| CA, San Diego | | SD Dirty Century North County | 100 | 15,000 | link | |
| CA, San Diego | | SD Dirty Century South County | | | | |
| CA, San Diego | | Julian Death March | 22-86 | | | 64 mi map |
| CA, San Diego | | La Costa Elfin Epic | 28 | 4,981 | tcx | map |
| CA, San Diego | x- April | Archipelago West- La Costa to LPQ(2012 version) | 40 | 3,284 | | |
| CA, San Diego | | SD Big Point rides | 65-132 | | link | |
| CA, San Diego | | Dirty Half Century 1 | 50 | | link | |
| CA, San Diego | | Dirty Half Century 2 | | | | |
| CA, San Diego | | Dirty Metric Century | 63 | | link | |
| CA, San Diego | | SD Big Ring 155 | 155 | | link | |
| CA, Orange County | May | The Traverse | 48 | | | map and gpx |
| CA, Orange County | April | Counting Coup | 44 | 8,600 | | map and gpx |
| CA, Orange County | April | Vison Quest | 56 | 11,200 | | map and gpx |
| CA, Orange County | x- April | 50 mile ride- Project Rwanda | 50 | 5,100 | | details |
| CA, Orange County | | Laguna-Irvine-Moro Monster Half Century (image below) | 51, 63 | 8-10,000 | 63kmz |  51kmz | map |
| CA, Orange County | | San Juan Super Loop #1 | 52 | 7,200 | | map and gpx |
| CA, Orange County | | San Juan Super Loop #5 | 72 | 10,200 | | map and gpx |
| CA, Riverside | | SART 50 Super Shuttle | 50 | 3,800 | | map and gpx |
| CA, Idyllwild | x-Oct | San Jacinto Enduro | 75 | 9,500 | | |
| CA, Idyllwild | | Idyllwild San Jacinto DC | 113 | 15,200 | kmz | |
| CA, Soda Springs | Sept | Tahoe Sierra 100 | 100 | 17,200 | | map |
| Costa Rica | November | La Ruta | 161 | 29,100 | | map |
| CO, Bailey | June | Bailey HUNDO | 100 | 10,400 | gpx or crs | |
| CO | | CO Trail Race | 470 | 65,000 | | |
| CO, Breckenride | July | Breckenridge 100 | 100 | 13,700 | gpx | maps |
| CO, Crested Butte | Sept | Crested Butte 100 | 96 | 13,300 | | map and gpx |
| CO, Durango | July | Durango Dirty Century | 100 | | | latitude40maps |
| CO, Leadville | August | Leadville Trail 100 | 100 | 12,600 | | map and gps |
| CO, Nederland | August | Nederland HalfAss 100 | 75 | 13,000 | <-see link | |
| CO/UT | | Kokopelli Trail | 142 | | | |
| FL, Ocala | May | Hammer Head 100 | 100 | | <-see link | |
| FL | March | Huracan 300 | 300 | | <-see link | |
| GA | August | Fool's Gold 100 | 100 | | gps or crs | |
| GA | | Trans North Georgia MTB Adventure | 350 | 56,000 | gpx | |
| KS | June | Ditry Kanza 200 | 200 | 10,000 | <-see link | |
| MI, Wellston | June | Lumberjack 100 | 100 | 9,000 | <-see link | |
| MN, Rochester | May | Almanzo 100 | 100 | | <-see link | |
| MT, Butte | July | Butte 100 | 98 | 17,800 | <-see link | |
| NC | May | Pisgah | 110 | 15,000 | <-see link | |
| NM, Cochiti Lake | May | Cochiti 100 | 100 | | <-see link | |
| NM, Gallup | October | Zuni Mountain 100 | 100 | | gpx or crs | map |
| NM, Rio Rancho | March | San Ysidro Dirty Century | 100 | | gpx or crs | |
| OH, Loudonville | June | Mohican 100 | 100 | 11,000 | | |
| OR, Bend | August | High Cascades 100 | 100 | | | map |
| OR, Oakridge/Westfir | July | Cascade Cream Puff | 100 | | | map |
| OR, The Oregon Timber Trail | ? | OTT | 669 | | | map |
| PA, Coburn | July | Wilderness 101 | 100 | | | details |
| South Africa | March | Cape Epic | 497 | 15,000 m | <-see link | |
| South Africa | | Freedom Challenge | 1430 | | | |
| United Kingdom | | Trans UK | 300 | | | UK maps |
| UT/CO | | Grand Loop | 360 | | <-see link | |
| TN, Ducktown | April | Cohutta 100 | 100 | | gpx or crs | details |
| Switzerland, France, and Italy | |  Alps MTB |  Various | | | |
| VA, Harrisonburg | September | Shenandoah 100 | 100 | | | details |
| WI, Cable | May | Chequamagon 100 | 100 | | gpx | |
| WI, Hatfield | July | Levis/Trow 100 | 100 | | | map |
| WY, Alta | August | Pierres Hole | 100 | 9,200 | <-see link | |
| | | bike packing routes | | | | |
| | | national ultra endurance series | | | | |
| ∞ | ∞ | | ∞ | ∞ | ∞ | ∞ |
x= not a race
Some big routes are here as well: bikepacking.com and bikepacking.net
*By using the table above to: a) follow a link, or b) download a link map and/or file, and/or c) use the links in any manner you agree to the TERMS AND CONDITIONS OF USE and the following:
Warning:
gps, mileage, and maps may not be correct and can change from year-to-year. Some of these routes are races and some sections may not be accessible when the race is not occurring. Please check with the route or race/course itself for details– as there are often shorter options as well.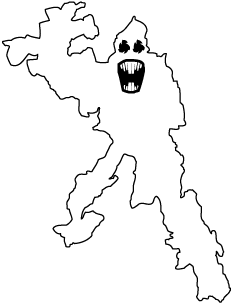 Never travel alone, and/or without proper training, and survival supplies given the area you decide to ride.
Dirty Century does not guarantee in any way the accuracy or reliability of any information and shall not be liable for losses incurred by its use. Information provided  here is on a "use at own risk" basis.
Also, some of the races and rides have lots of dirt roads, some with little to no real "trail"– we will do our best to give trail vs. dirt road and road miles, but you may have to research this on your own. If you have details on some of these rides please contact us so we can better serve the mountain bike community.

ride.find.connect.share.xcplore