gpx track (~15 miles): link
I took a break from the east coast to pay a visit to my old stomping grounds and do something I put off for years while living in So Cal, bagging Mt. San Jacinto peak. The day couldn't have been much nicer. On the flight in I saw our next target, San Gorgornio, the highest So Cal peak and a little too snowy for a hike at the moment (I-10 and Sun Lakes Golf Course between Beaumont and Banning in the foreground):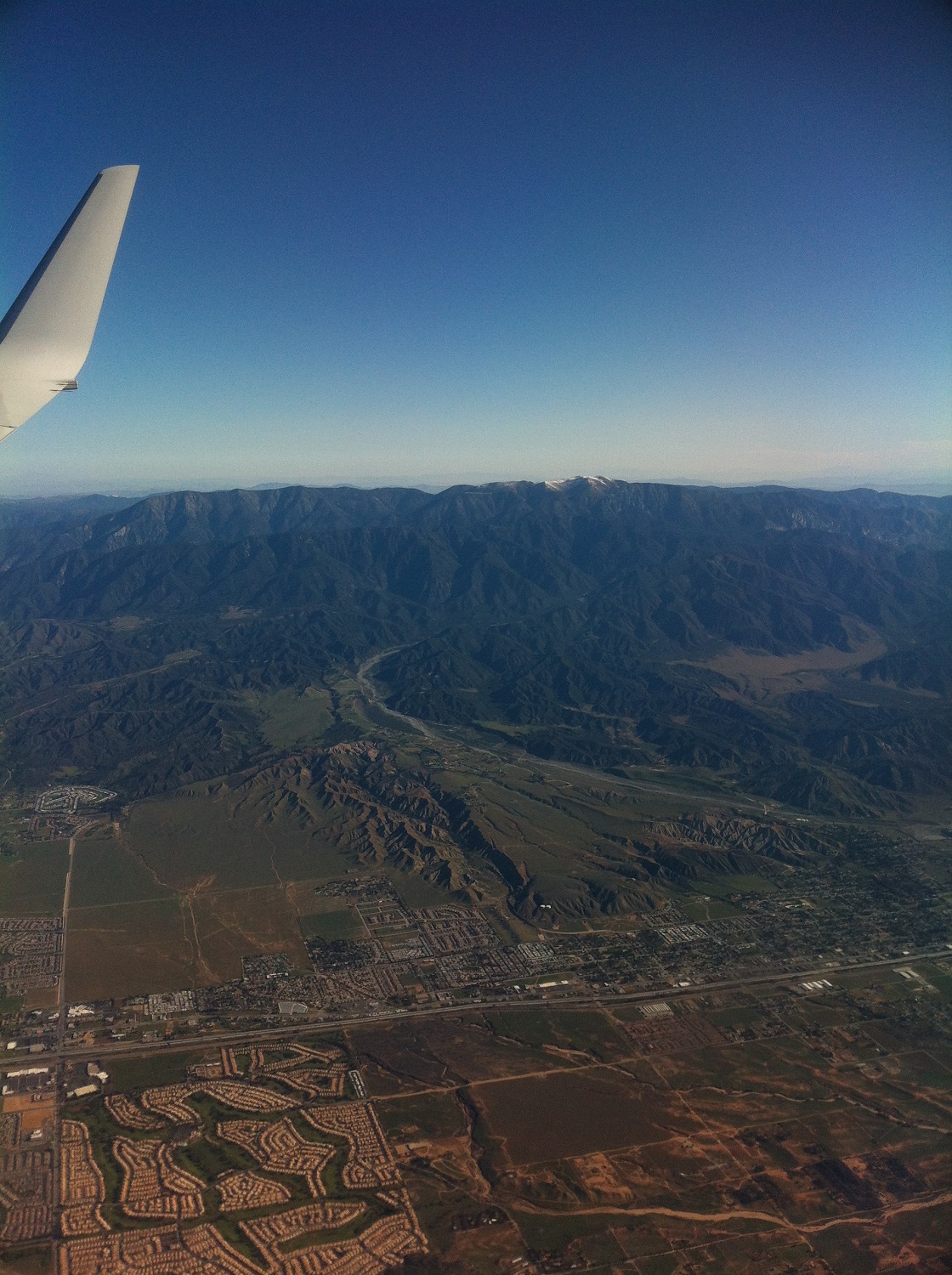 Being that the Devil's Path, one of the hardest hikes on the east coast, was a highlight among my hiking adventures, I was happy to take the Devil's Slide trail as a means to get to the top. The Devil leads to a saint, or the saint descends into a Devil, funny. While not nearly as hard as the Devil's Path, it was nonetheless certainly dangerous…a slip off the trail could turn into a slide down, a long way down. The thin air didn't make it easy either. The trail head we chose at Humber Park started with the Devil's Slide trail. We weren't about to take the Aeriel Tram from Palm Springs. There are longer options, but this seemed like the most logical DIY means for a short day, and post-hike grub in Idyllwild.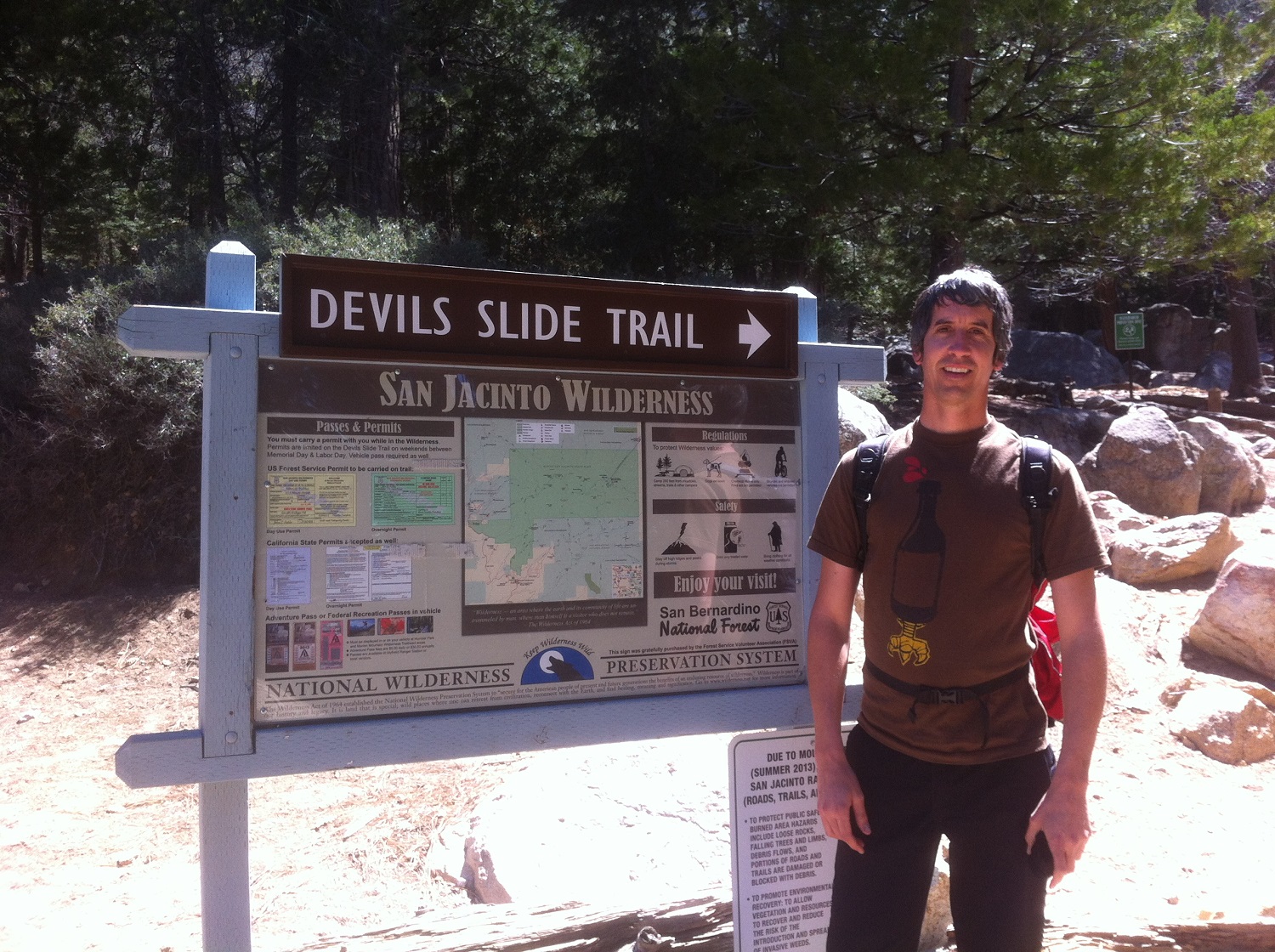 Every time I came up to Idyllwild to ride May Valley/Hurkey Creek and Alvin Meadows I wanted to get closer to Taquitz Peak's Lily Rock, this was my chance, but with no bike this time.
The trail was relatively steep, mostly around 15-20%. There were a number of water bars to address this. There were also a few resting intervals and grade reversals, but not enough considering the thin air at 8,000+ feet.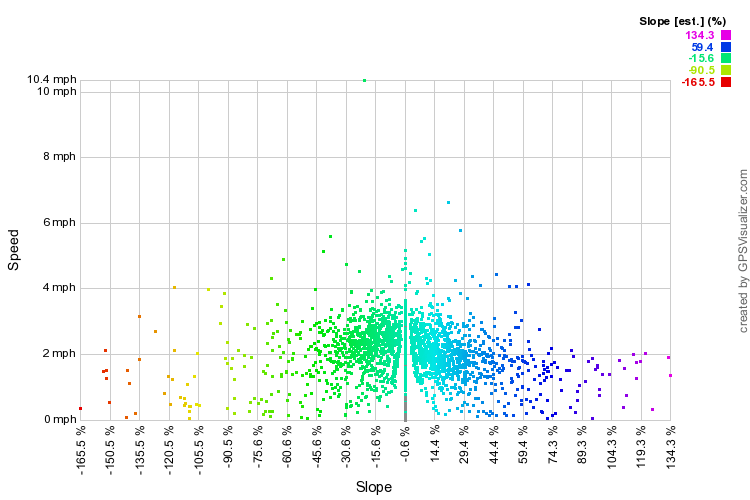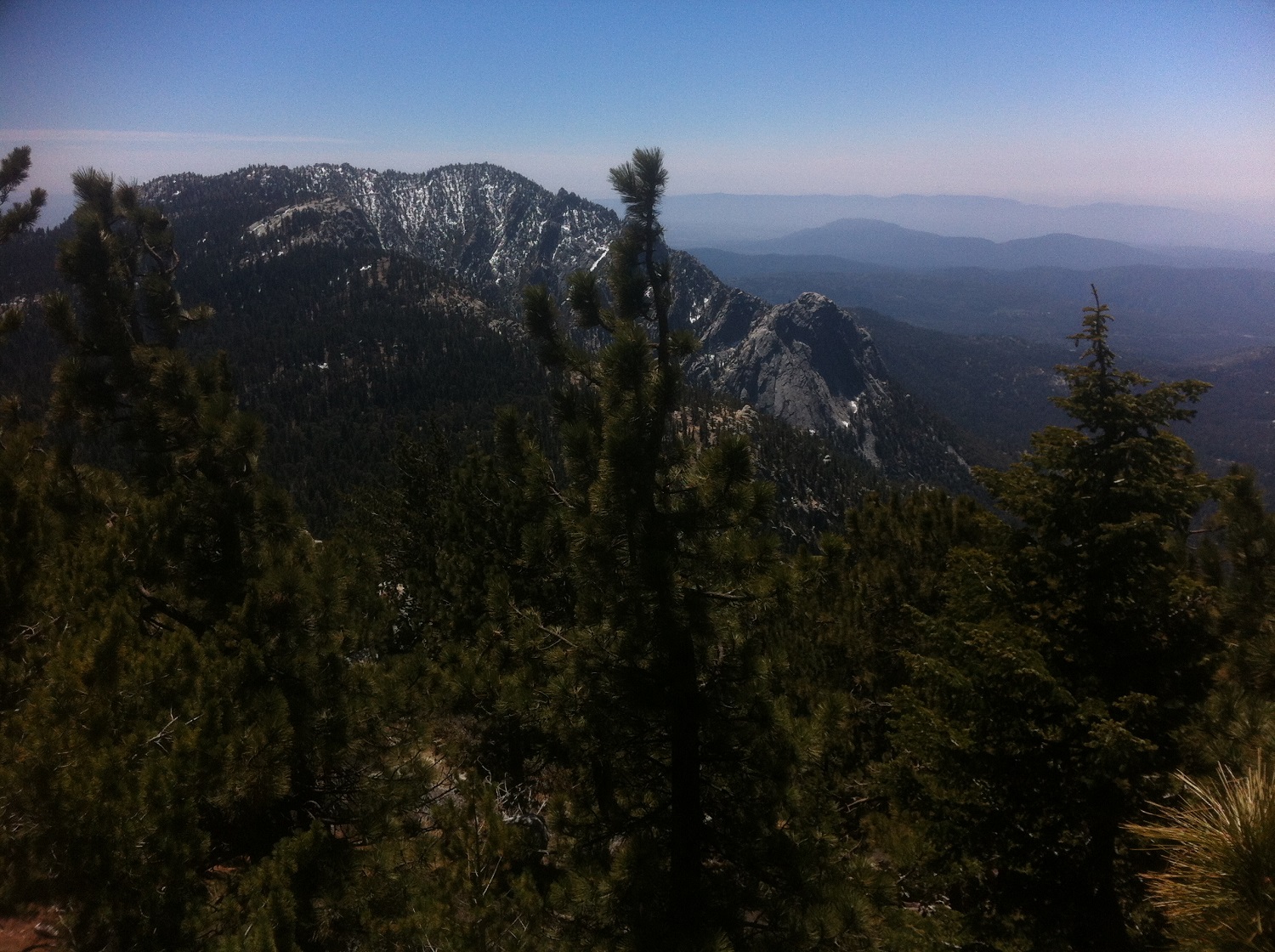 Some of the trail work features: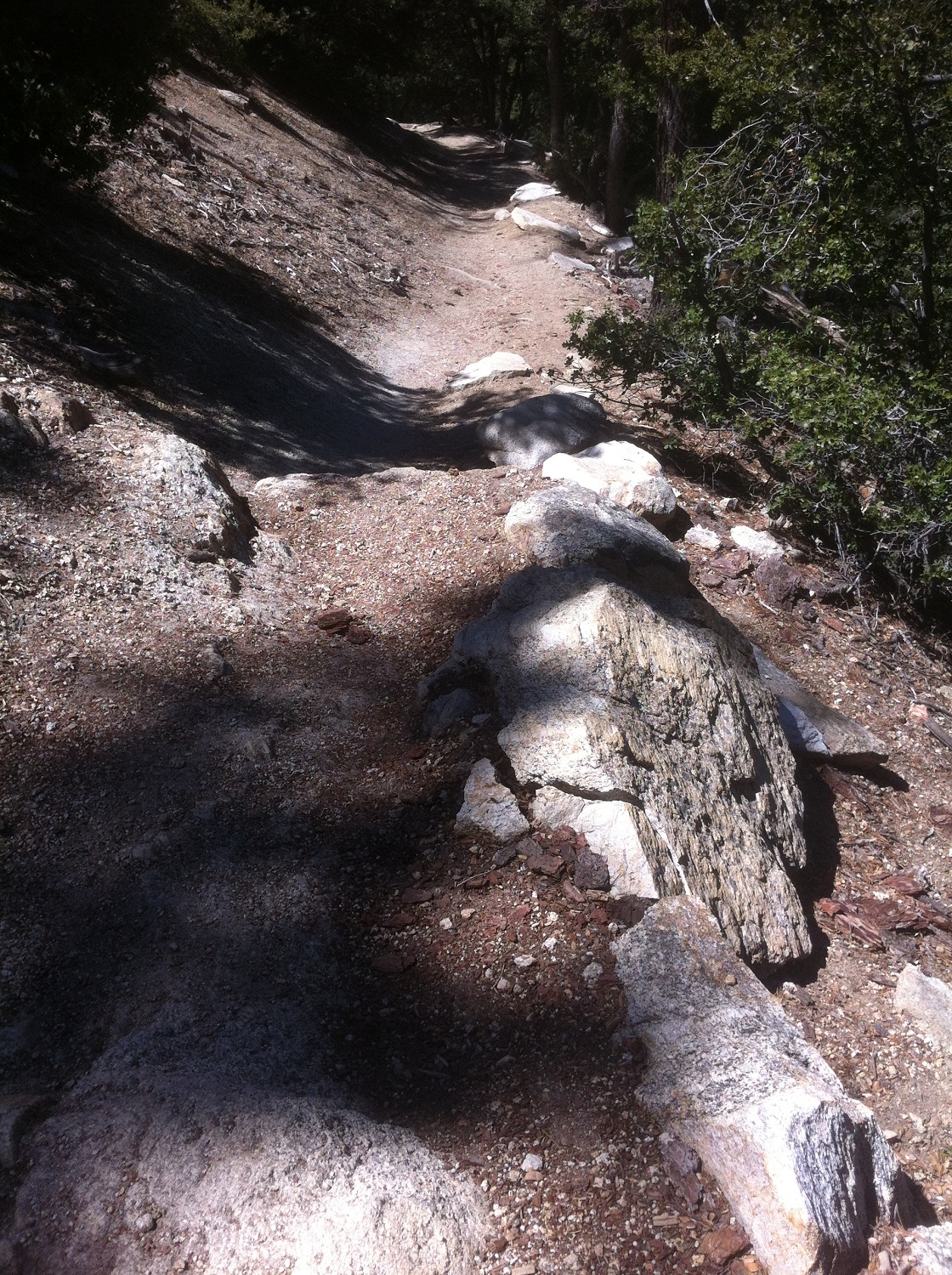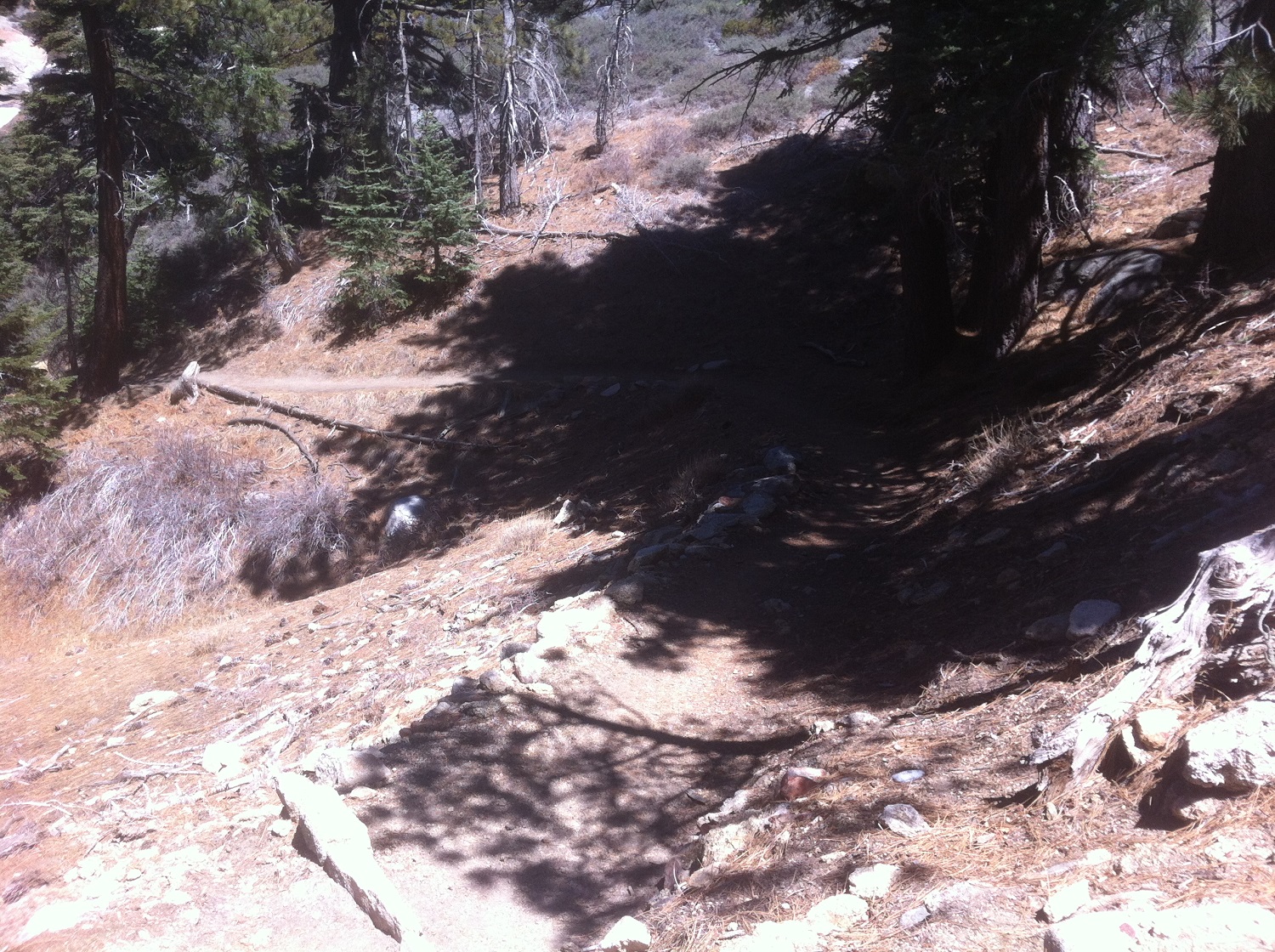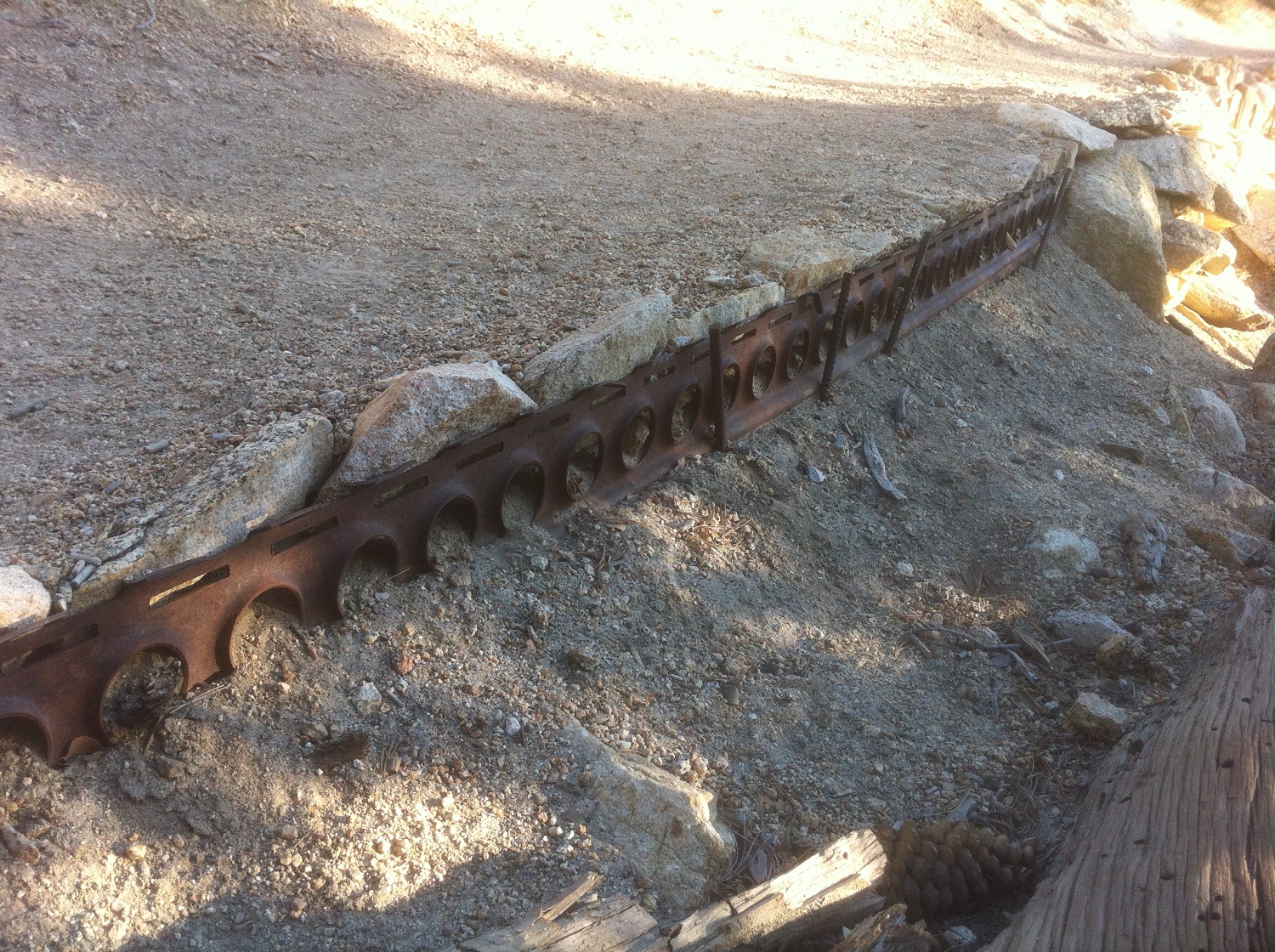 If you want to hike San Jacinto, or San Gorgonio in particular, you may have to make a reservation depending on when you hike.
To ensure the preservation of the natural environment and assure the visitor of a quality visitor experience, the Department of Parks and Recreation has instituted a Wilderness Permit system; everyone entering the wilderness area…must have a permit in their possession.  Day use wilderness permits are free and are available at the State Park Headquarters in Idyllwild or at the Long Valley Ranger Station.  Applications for overnight permits will be accepted up to 56 days (8 weeks) in advance; if you apply by mail, send your request in at least 10 days in advance. source